Afraid of the dentist? You've come to the right place.
Find a Qualified Sedation Dentist Near You
Sedation for Kids & Teens
Your child deserves the best
Anyone who has taken their child to the dentist for consecutive appointments knows stress. And if your child is like most kids (with an attention span no longer than it takes to read a tweet), then no number of rewards from the prize basket will alleviate their unhappiness.
To put it plainly, going to the dentist can be taxing for both the kids and the grownups. So what's a parent to do?
There's a way to help: pediatric or teen sedation dentistry
As a parent, you know your child is in a constant state of change as they approach adulthood. One thing that doesn't change, however, is your expectation of a safe environment for your child to receive optimum care.
Pediatric and teen sedation dentistry addresses the biological variations that occur as a child grows to create an experience that will help him or her have the benefits of a lifetime of care, without fear of the dentist.
Which children are good candidates?
Needless to say, every child should be individually and carefully evaluated for his/her suitability.
Sedating pediatric dental patients is usually recommended for otherwise healthy kids who require extensive dental treatments and/or are likely to be anxious in unfamiliar settings.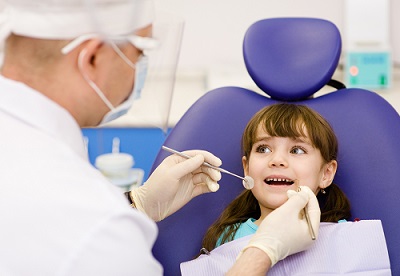 Sedation dentistry allows dentists to accomplish more during each office visit, reducing the number of total visits a child requires – which often means parents miss less work as well. As important, if not more so, sedation dentistry relieves children of much of their anxiety – meaning they won't develop a lifelong phobia of visiting the dentist.
Children with non-dental medical conditions frequently can be safely and effectively treated using sedation medications. It is crucial, however, to alert your dentist in advance to either physical or mental conditions that might impact treatment, and to provide the dentist with a full list of all medications you're giving your child.
Learn how to pick the right sedation dentist for your child.
Roger Sanger, DDS, MS, Director of Pediatrics DOCS Education
"The phobia that many adults have today regarding dental treatment is often the result of poor dental experiences when they were children. Children today receiving dental care can be treated with safe, orally administered sedation. Utilizing modern, safe, sedative medications, a child can be conscious, yet sleepy, with no memory of their dental treatment.