Afraid of the dentist? You've come to the right place.
Find a Qualified Sedation Dentist Near You
Meet A Few of Our Dentists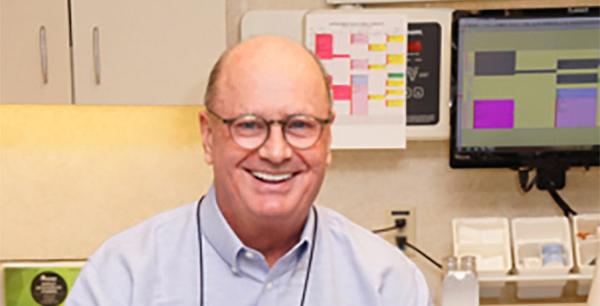 Meet Brian McKay – A Best-in-Nation Sedation Dentist
Meet Dr. Brian McKay, a long-time DOCS Education member and one of our "2018 Best in the Nation Sedation Dentists." Dr. McKay specializes in comprehensive restorations and has safely and successfully treated more than 3,000 patients relying on his DOCS Education sedation training. In return for his hard work and dedication, Dr. McKay enjoys a professional and personal lifestyle that he describes as "the best in the world."
On the day we visited with Dr. Brian McKay in his Seattle practice, he had just treated a new patient who was seeing a dentist for the first time in 30 years.
Needless to say, the patient presented with an array of oral health problems.
Comprehensive dentistry has become Dr. McKay's forte. Utilizing moderate enteral sedation – as taught by DOCS Education – it is not uncommon for Dr. McKay to restore 20 teeth in a single session, or to do 15 teeth and have a specialist come in to place six or seven implants during the same visit.
"To have a patient be thankful enough to hug me when they see me next, whether there was one tooth or 28, is what makes the world go round for me," Dr. McKay says.
Over the years, Dr. McKay has gotten more than a few hugs, having treated 3,000-plus patients; restoring not only their health and smile but also their lifestyle.
Dr. McKay is one of DOCS Education's earliest enrollees. In fact, in the late 1990s, when he took his first class from DOCS Education founder Dr. Michael D. Silverman, the organization had not yet formally been registered.
"Sometimes, I have to pinch myself," he confesses. "It's so great to be able to be a dentist, do what I love, and have patients appreciate what I do. That's the best thing in the world."
Meet Kaveh Ghaboussi
Meet Kaveh Ghaboussi of Madison Smile Solutions.
Dr. Kaveh, as he is known to all, was working for a big dental group, and as the most junior doctor was getting the patients the other docs didn't want to work on. They were all really nice people, but they were hard to get numb, didn't show up for appointments, gagged and were pathologically anxious. One of his dentist friends suggested trying oral conscious sedation on these patients so he started researching it. That is when he found DOCS!
Why is he still doing sedation? He says, "It grants my patients peace of mind. They learn that they don't have to be afraid anymore, and that's huge."
Dr. Kaveh Ghaboussi has sought out specialized training in a wide range of dental issues and technology. He has attended the prestigious Las Vegas Institute for Advanced Dentistry to study techniques like veneers, porcelain crowns and full mouth restorations. In addition to cosmetic dentistry and pain management he has also focused on training in oral conscious sedation and completed his certification with the World Clinical Laser Institute. Dr. Kaveh Ghaboussi regularly attends and even teaches seminars for dentists.
Recently, Dr. Kaveh was awarded his elite mastership in the American Dental Implant Association. Only 2% of dentists in the USA qualify for membership, and less than .2% qualify for mastership.
When Dr. Kaveh is not working hard being an awesome dentist, he's spending time with his amazing wife and two great children. He enjoys cooking, soccer, and experiencing all of Madison's restaurants and outdoor areas.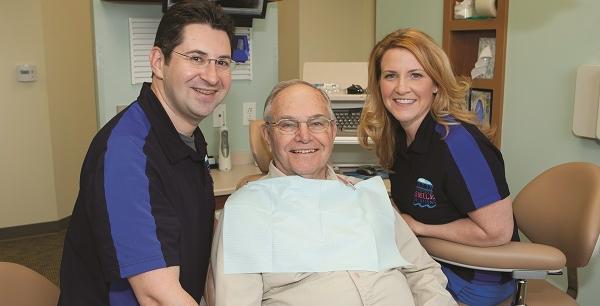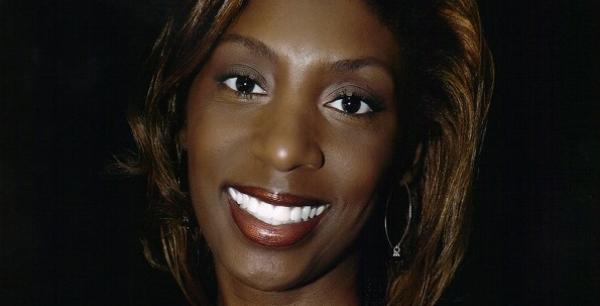 Meet Erica Polk
Erica Polk, DDS, delivers consistently on her promise of treating all of her patients with the strongest commitment to their safety, needs, and comfort. If you want to know if she's meeting expectations? Just check out her exceptional online patient review, a testament to the 18 years she's dedicated to dentistry.
"More than anything, I just wanted the ability to help my community with oral health and hygiene," Dr. Polk says in explaining why she chose the dental profession in the first place. Dentistry is a big part of healthcare and yet underrepresented in the national dialog about health.
Based in Memphis, TN, Dr. Polk provides her loyal patients a wide variety of services, including crowns, implants, root canals, bridges, and TMJ treatments. One of the ways she alleviates the fear and anxiety that keeps many patients away from the dental office is by administering safe, effective oral sedation. "Sedation dentistry is good for the patients because they're typically overcoming a serious fear," she explains. "They're furthering their health and typically can get long-standing issues resolved in [only] one or two appointments."
The key to practicing sedation dentistry with the highest level of safety, Dr. Polk says, is always to pay attention to patients and keep the focus on them. "Listen to your patient and make sure you understand," she says. "That part's important. Not only are you instantly aware if something is wrong, you tend to forge relationships that are going to endure the test of time. It's not just about short-term relationships."
Based on the reviews of her peers and patients, she is well along the path. Writes one patient on a review site: "Best dentist I've ever been to. I hope she never closes. I don't know what I'll do."
Lucky for that patient, and all of Dr. Polk's other satisfied patients, she is not planning on going anywhere in the near future.
The type of dedication that Dr. Polk shows to her patients, their safety, and her ongoing education, make her an obvious choice for our 2016 Sedation Safety Dentist of the Year.
Meet Anthony Carroccia
Let me tell you a little bit about Anthony Carrocia.
He was born and raised in St. Louis, MO until he moved to Tennessee to attend Meharry Medical College School of Dentistry in Nashville, graduating in 1999. Afterwards, he followed family traditions and served in the Army until 2002. Dr. Carroccia opened St. Bethlehem Dental Care in 2004 because his wife is from Clarksville and family is important to him. He says, "I'm quite blessed to have teammates at the office who have been with me ranging from 3-10 years as all of these ladies make coming to work a joy!"
Anthony Carroccia is quite active in organized dentistry at local, state and national levels. He also lectures quite a bit and has spoken nationally on the topic of nitrous oxide a few times.
You can rest assured that you'll receive the personalized attention you deserve. He will listen to your needs and answer all your questions, as well as perform a complete and thorough exam.