Afraid of the dentist? You've come to the right place.
Find a Qualified Sedation Dentist Near You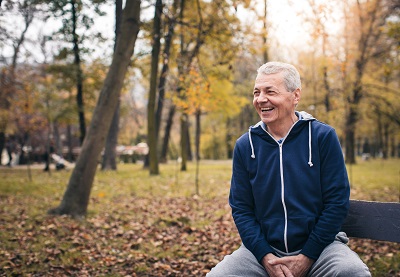 Meet Terry – Avoided dental care for 8 years, but today, everything is different.
It had been 8 years of fear, bad breath, and bleeding gums. He had difficulty getting numb and fear kept him away. Terry didn't smile and his sense of self-worth took a hit.
But today, everything is different.
"After going to the dentist, I actually am not terrified to sit in the dental chair. I also have never had so many people compliment my smile in my adult life," says Terry.
"I can't express my gratitude enough to the entire team. From the time I walked in the door, they went out of their way to make me comfortable. They have given me my smile back and for that, I will always appreciate what they did for me!"
We appreciate Terry and all the patients like him. Find a dental home here and lose your fear too.
Meet Claudia - It was fear, plain and simple, that kept Claudia from a dentist for 17 years. She was stuck.
It had been 17 years. It was fear, plain and simple.
She didn't smile, she had bad breath, bleeding gums, and trouble eating. All of it manifested in low self-esteem. Claudia was stuck.
Today Claudia says, "Sedation Dentistry has changed my life.  My teeth were sensitive to hot and cold. I now smile and am able to have drinks with ice and eat hot items. I no longer hide my smile."
She uses that smile to praise the SedationCare team that helped her. "They are all great!" she says. "I feel like I'm part of the group and everyone in the office treats me like I am special. I am so grateful I found them!"
Make your appointment with a SedationCare office now and find your new smile.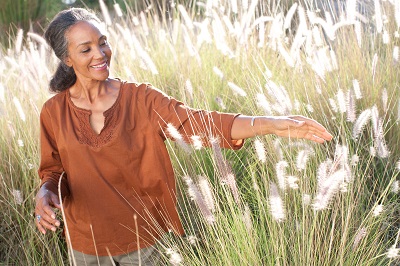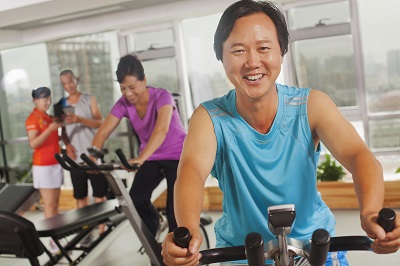 Meet Daniel - Over time he just stopped smiling, his confidence took a hit, and eventually, his overall health followed suit.
Time flies and 15 years go by easily when you are afraid of the pain you've experienced in the past.  When you can't get numb, it's even easier to stay away. Over time you just stop smiling. Your confidence takes a hit, and eventually, your overall health follows suit.
What makes someone change? Is there another option?
"I had waited a long time to have work done on my teeth that needed to be done because I would get hurt every time I went to the dentist," said Daniel. "Who wants that?! Sedation dentistry was wonderful, no pain. I would do it again in an instant and am no longer hesitant to go to the dentist. I'm no longer self-conscious about my teeth and smile."
"It was wonderful, but what made the experience outstanding were the people at my SedationCare office. I was treated and felt like, I was a long-time friend to everyone there. I will be going back for a long time to come. I have recommended them to several friends and family."
Now he recommends sedation dentistry for you.
Cari's story - Medical issues make avoidance impossible.
Cari suffers from an autoimmune system deficiency. For that reason, she can't avoid the dentist--and she dearly wants to. Cari suffers from an autoimmune system deficiency. For that reason, she can't avoid the dentist – although she dearly wants to. Because her body can't fight infection easily, Cari's health depends upon vigilance in many areas, including oral health.
"Unfortunately, it's not just big things like fillings or root canals that are uncomfortable for me. I even find routine cleanings difficult.So basically, ANY reason to see the dentist causes me tremendous anxiety," explains Cari.
As a result, Cari was eager to explore sedation care. "I was apprehensive at the start, but I was amazed at how the staff put me so quickly at ease. Now when I hear 'sedation care,' I just immediately think, 'comfort.'"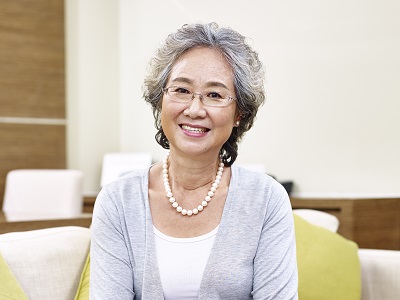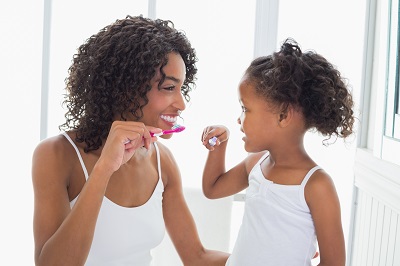 Amber's Story - Don't be afraid to join the team!
Amber was absolutely petrified of the dentist – so much so that she waited a long time before seeking necessary care. By then, her gums were swollen, and she had lots of pain. In other words, she waited too long.
"It wasn't as if I had no reason for avoiding the dentist," shares Amber. "My last experience was so horrible, it actually traumatized me. Halfway through a procedure the anesthetic wore off – not only was I no longer numb, I suddenly felt piercing stabs in my gum. I put my hands up and tried frantically to get out of the dental chair. Two assistants actually physically restrained me while the dentist finished what he was doing."
Twelve years passed after that difficult day. Now Amber's problems had multiplied. She had adult teeth that never emerged, leaving baby teeth in place. She had teeth that were decayed and discolored, all crying out for long-overdue maintenance. Then she happened to hear an ad for something called sedation care. But despite the reassuring words uttered, Amber still couldn't bring herself to even make a simple phone call to a dental office.
After three weeks, Amber made an appointment, but still dreaded the actual visit. And when she walked through the door, she still wondered: will they even be willing to work on such terrible teeth?
The answer came almost immediately, she recalls. "The staff was excited to see me. They were incredibly warm and welcoming. And the experience of sedation itself was completely relaxing. I was awake, but calm. The dentist would occasionally ask me questions and I had no problem following him and responding."
Knowing she could now face any dental problem made it easy for Amber to return to routine care. And suddenly possessing healthy teeth made a difference she hadn't anticipated in her social life. "I smiled more, and I took more chances. For example, I had always wanted to join an adult soccer league. It's such a great sport and I played as a teenager. I was so self-conscious about meeting new people. Now it's the highlight of my week and I've made many new friends."
Shannon's Story - Finding a judgment-free zone.
Like many people, Shannon inherited her fear of the dentist. Her mother had an avid dislike and actually refused to take her daughter for regular oral care. When Shannon finally did go in for checkups as a teenager, she received lectures about the condition of her teeth. She left feeling bad about herself, and worse, harshly judged by the very people who were supposed to be helping her.
As she grew up, the answer seemed simple to Shannon: Avoid the dentist, avoid the judgment.
"Fortunately, that's not the scenario my husband saw at all. As he watched the condition of my teeth continue to deteriorate, he got continually more agitated and frustrated with me," she recalls. "He kept talking about 'sedation care,' which at the very beginning I didn't understand at all."
Finally, Shannon decided: "If my husband trusts sedation dentistry, then maybe I should too. So, I made an appointment to receive dental care with sedation."
The way Shannon was treated by both the dentist and her team had a huge impact. "They also gave me information no one else had troubled to provide. I learned that my teeth were predisposed to decay - a sort of genetic legacy." She was told that, in order to keep her teeth, it would be important to monitor the decay and work closely with the dentist to prevent problems.
Instead of lecturing Shannon, the dental team praised her efforts in the past. They said they were glad she came in and looked forward to continuing to help her.
Shannon now tries to spread the word to others about the value of sedation. "The more people I talk to about what I've had done, the more I see the vital need for sedation dentistry. It's hard to say where I would be without it. No matter how long you've put off care, come back. There are sedation dentists all over the country waiting to welcome you."