Afraid of the dentist? You've come to the right place.
Find a Qualified Sedation Dentist Near You
Robert Fazio Memorial Grant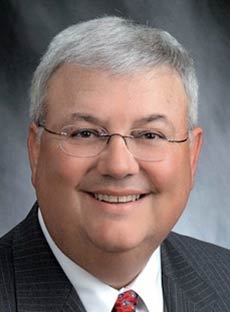 Robert C. Fazio, DMD, a former faculty member with DOCS Education, was an outstanding clinician, educator, author, and public speaker. Dr. Fazio regularly lectured at DOCS Education seminars on topics including: Oral Sedation Dentistry; Antibiotics in Dentistry; Periodontitis & Peri-Implantitis; and Medicine, Dentistry and Drugs. Attending one of his courses was to witness an instructor who was at once a master of pedagogy and an eloquent presenter who charmed professional audiences around the world with his genuine warmth and dedication. Sadly, Dr. Fazio died of an intracranial hemorrhage on April 29th of 2018, at age 68.
DOCS Education is pleased to honor the late Dr. Fazio's with a legacy grant that will continue his mission to positively impact the lives of others—from individuals to whole communities—through sedation dentistry.
About the Legacy Grant 
Sedation Care and DOCS Education have collaborated to create the Robert C. Fazio Memorial Grant to help eligible dentists in underserved communities receive training in sedation dentistry. The legacy grant will award 20 scholarships of $1,500 each that dentists can apply to the Adult Oral Sedation Dentistry courses held by DOCS Education. 
Dentists who are selected for the grant and attend the DOCS Education course can also qualify to be listed on www.SedationCare.com to increase their exposure, SEO ranking and marketing presence.
How to Apply
In order to be considered for the Robert C. Fazio Memorial Grant, please download the application form below and return the filled-out form to Coni Fadigan at [email protected].
Applications will be reviewed by a committee of DOCS Education faculty, who will then select finalists for short interviews. Grants are awarded once a year. 
Apply for the Robert C. Fazio Memorial Grant today.
---
More about Dr. Fazio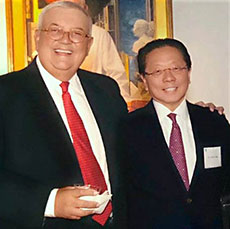 Dr. Fazio was an honors graduate of both Harvard College and Harvard School of Dental Medicine. He also completed Clinical Fellowships in Periodontology and Oral Medicine at Harvard. Dr. Fazio spent 35 years as an Associate Clinical Professor of Surgery at Yale Medical School and maintained a private practice devoted to Oral Medicine and Periodontology in Norwalk, CT.
For nine consecutive years, Dentistry Today named him one of the Top 100 Clinicians in Continuing Education in Dentistry. You can learn about him, his legacy, and his unique friendship with Leslie Shu-Tung Fang,MD, PhD, here.